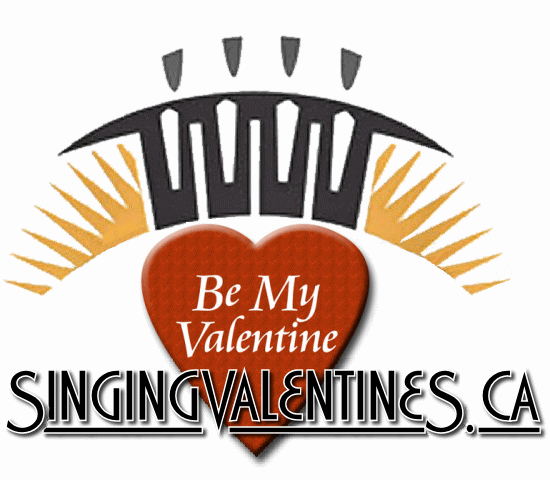 Here's your chance to send a Valentines Greeting in a Quartet Singing format.
Imagine - at the office, at the grocery store, at the hair salon, where ever your special someone might be on Valentines Day.
Now imagine a quartet arriving, singing a classic love song while presenting a special gift from you and capturing the whole thing on digital camera. Are you going to win points for that? You bet! All this in front of friends, co-workers or strangers!
For under a hundred bucks, you can send a special love message to your sweetheart. You can pick the day and the time for delivery. Call Lyle Southam today at 1-800-611-8830 to book your Singing Valentine. You can also email us at

Hear a sample | About Barbershop | Our Organization | Community | Quartets | Contests | Join Us | Learning Lounge